If you reside in Oak Grove KY, Hopkinsville TN, Fort Campbell KY, or Clarksville TN, and are on the lookout for Fort Campbell churches or churches in Clarksville TN, please don't hesitate to come and join us during our weekly scheduled events. We provide youth ministry, biblical training and teaching, fellowship, outreach services, and marriage enrichment.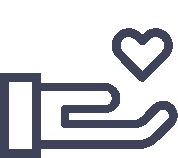 Give, and you will receive. Your gift will return to you in full--pressed down, shaken together to make room for more, running over, and poured into your lap. The amount you give will determine the amount you get back.
Our prayer is that we continue to thank God for making a way of escape for us to endure any temptation we face.
"No temptation has overtaken you that is not common to man. God is faithful, and he will not let you be tempted beyond your ability, but with the temptation he will also provide the way of escape, that you may be able to endure it."
1 Corinthians 10:13