If you reside in Oak Grove KY, Hopkinsville TN, Fort Campbell KY, or Clarksville TN, and are on the lookout for Fort Campbell churches or churches in Clarksville TN, please don't hesitate to come and join us during our weekly scheduled events. We provide youth ministry, biblical training and teaching, fellowship, outreach services, and marriage enrichment.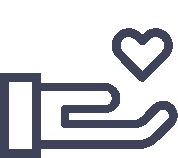 Give, and you will receive. Your gift will return to you in full--pressed down, shaken together to make room for more, running over, and poured into your lap. The amount you give will determine the amount you get back.
Our prayer is that we continue to build one another up in love and encourage one another so that people may know we are disciples of Christ.
"Your love for one another will prove to the world that you are my disciples."
John 13:35